Black Friday 2020: History, Celebration, Importance, Holiday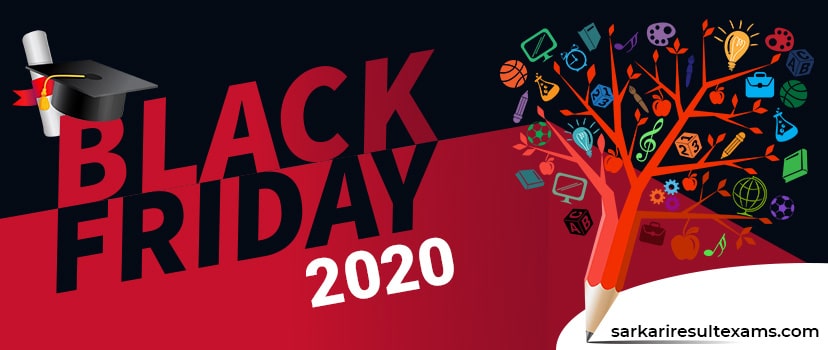 Black Friday 2020: It is an ordinary day followed by Thanksgiving Day, commonly celebrated in the United States. This day is celebrated as the beginning of the US Christmas Shopping Season. It is celebrated since 1952. There are many reasons why this Friday is termed as "Black Friday". In this article, we will be sharing all the associated reasons, history, holidays granted, and cities celebrating Black Friday. 
Black Friday 2020 History
The first registered utilization of the term "Black Friday" was applied when US Gold Market got crashed very badly. It was a major financial crisis that was reported on 24th September 1869 i.e. Friday. Because of this reason, that Friday was termed as Black Friday as a major loss was recorded. 
Actual History of Black Friday:
Two notorious Jay Gould and Jim Fisk decided to buy up as much as the nation's gold they could with the support of President Grant Administration. They tried to corner the gold market of the US state but when president Grant got the news, he ordered Treasury to release a huge amount of gold which halted the run and caused a huge price drop of around 18%. 
Many fortunes were made and ruined on the same day which not only impacted the middle class but also impacted the president's brother-in-law Abel Corbin. Black was always referred to as something cruel or some type of calamity and hence that 24th September's Friday was termed as Black Friday.
Present Truth for Black Friday:
It is the biggest shopping carnival organized in the United States of America. Many stores promote their brands and give huge discounted sales on the eve of Black Friday. It is not an official holiday, but California and some other major cities observe the day after Thanksgiving as a holiday for state government employees. 
Black Friday has treated as the busiest shopping day of the year since 2005 in the US. In 2014, spending limits was fell down for the first time since the 2008 recessions.
Which Countries Celebrate Black Friday:
Countries like Canada, the United Kingdom, Ireland, Australia, Germany, Italy, New Zealand, South Africa, Benelux, Sweden, Brazil, Mexico, and many parts of the world. The impact of this eve is also seen on the popular e-Commerce store like Alibaba, and others. 
Why This Black Friday is a Much Awaited Festival?
This is a much-awaited festival in foreign countries because the top stores offer a huge discount and branded articles are available at comparatively less prices. People do shopping, enjoy public gatherings, and offer luxuries gifts to each other. 
Is Black Friday Celebrated in Asian Countries like India?
No, as of now the existence of these festivals are on the online shopping stores which belong to China and other foreign countries. Indian people do not much about Black Friday and thanksgiving day.
But it might get possible as foreign countries are accepting and liking the Indian culture and tradition, hence, people may start celebrating these festivals sooner or later. 
Conclusion:
This is all about Black Friday 2020 and its existence in Foreign and Asian countries. If you are on a trip to foreign countries in this period, then this will be a golden chance to shop as much as you can. The stores in the US, Canada, Dubai, etc. will offer huge discounts on branded clothes and articles.