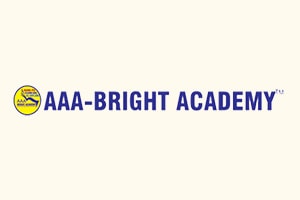 AAA Bright Academy
Bright Academy is known for its educational works for the students. They are popular for this SSC Classes in Chandigarh city. The infrastructure, classroom environment are both fine. It manages a very good batch size. The faculties are highly talented and experienced that delivers great results.
Chandigarh GURU GOBIND SINGH BHAWAN NEAR DAV SCHOOL & PETROL PUMP MADHYA MARG, SECTOR 15 A, Chandigarh
"SSC+Bank Rs-17,000 one time Rs-18,000 4 to 5 month"
"Study Material, Test Series"
1
Lorem Ipsum is simply dummy text of the printing and typesetting industry. Lorem Ipsum has been the industry's standard dummy text ever since the 1500s, when an unknown printer took a galley of type and scrambled it to make a type specimen book. It has survived not only five centuries,
Jun Tue, 2020 06:40:33am
2
Lorem Ipsum is simply dummy text of the printing and typesetting industry. Lorem Ipsum has been the industry's standard dummy text ever since the 1500s, when an unknown printer took a galley of type and scrambled it to make a type specimen book. It has survived not only five centuries,
Jun Tue, 2020 06:32:47am
Thank You