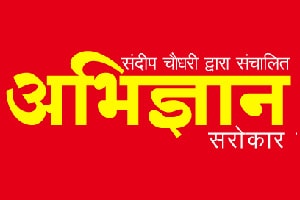 Abhigyan Sarokar Jaipur
Batch Size:
20 to 30 batches (approx.)
Abhigyan is the coaching known for its excellence in RAS, Banking and other examinations. The coaching institute was formed in the year 2011. Since then, it is delivering 100% passing results in the government examination of India.  The coaching institute is famous for General Knowledge (GK) classes. Institution is known for its work in providing guidance for SSC CGL, Bank PO and other competitive exams. If you wish to participate in the exam, then read the details given below in the table:
Jaipur Abhigyan Sarokar Jaipur. Ridhi-sidhi Gopalpura, jaipur
"Bank PO"
"RAS"
"Rajasthan Police"
"Patwari"
"Bank Clerk"
"SSC CGL"
"Banking Exam: 10,000/- to 15,000/-"
"Offline Test Series"
"Notes"
"Books,"
"Video Lectures"
1
Lorem Ipsum is simply dummy text of the printing and typesetting industry. Lorem Ipsum has been the industry's standard dummy text ever since the 1500s, when an unknown printer took a galley of type and scrambled it to make a type specimen book. It has survived not only five centuries,
Jun Tue, 2020 06:40:33am
2
Lorem Ipsum is simply dummy text of the printing and typesetting industry. Lorem Ipsum has been the industry's standard dummy text ever since the 1500s, when an unknown printer took a galley of type and scrambled it to make a type specimen book. It has survived not only five centuries,
Jun Tue, 2020 06:32:47am
Thank You