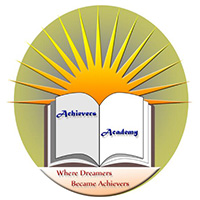 Achievers IAS Coaching
Achievers IAS Academy is the top-notch institute for making preparation for the IAS Examination. The institute is situated in Ghaziabad and is very popular among the students. Participants can make any query, can get printed notes, advice from well-versed teaching staff. Every teacher here has vast experience in teaching for Civil Services Preparations. So if you are looking for some good coaching centers, this can be the right choice.
Ghaziabad Plot 67, Judges Inclave, First floor, Opp Jaipuria Mall, Near Vijaya Bank, Ahinsa Khand 2, Indrapuram Ghaziabad
"IAS"
"UPSC"
"PCS"
"CGL"
"Banking"
"1,50,000 Lac (approx.) "
"Mock Session"
"Online Tutorials"
"Online Test "
"Printed Notes"
"e-Books"
1
Lorem Ipsum is simply dummy text of the printing and typesetting industry. Lorem Ipsum has been the industry's standard dummy text ever since the 1500s, when an unknown printer took a galley of type and scrambled it to make a type specimen book. It has survived not only five centuries,
Jun Tue, 2020 06:40:33am
2
Lorem Ipsum is simply dummy text of the printing and typesetting industry. Lorem Ipsum has been the industry's standard dummy text ever since the 1500s, when an unknown printer took a galley of type and scrambled it to make a type specimen book. It has survived not only five centuries,
Jun Tue, 2020 06:32:47am
Thank You