Adhigam Coaching Classes in Jaipur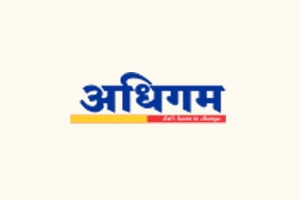 Adhigam Coaching Classes in Jaipur
Batch Size:
30 to 50 batches (approx.)
The adhigam coaching classes are 20 years old and hold a very good track record in education. The vision and mission of Adhigam Classes is to provide a smooth path to the student for walking towards the govt jobs in India. The coaching is best known for its RAS, PSI, Jr. Accountant, Teacher, REET, SSC, LDC, Banking, etc. courses. The batch size is 25 to 40 students. Fees is also payable in the EMI format i.e. Quarterly, Six months, annual payment, etc. Applicants can also check details from the information stated below:
Jaipur Opp. Hotel Safari, Near Riddhi Siddhi Circle, Gopalpura Mode, Jaipur
"RAS"
"PSI"
"Jr. Accountant"
"Patwari"
"Bank PO, Cler, RRB"
"SSC CGL, CHSL, JE"
"Banking Exam: 10,000/- to 20,000/-"
"Offline-Online Test Series, "
"Notes"
1
Lorem Ipsum is simply dummy text of the printing and typesetting industry. Lorem Ipsum has been the industry's standard dummy text ever since the 1500s, when an unknown printer took a galley of type and scrambled it to make a type specimen book. It has survived not only five centuries,
Jun Tue, 2020 06:40:33am
2
Lorem Ipsum is simply dummy text of the printing and typesetting industry. Lorem Ipsum has been the industry's standard dummy text ever since the 1500s, when an unknown printer took a galley of type and scrambled it to make a type specimen book. It has survived not only five centuries,
Jun Tue, 2020 06:32:47am
Thank You