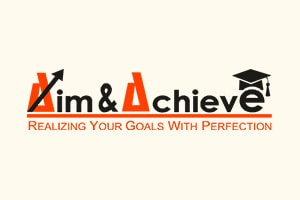 AIM & Achieve in Delhi
Aim & Achieve is the milestone that provides dedicated & quality services in the computerized time. There are e-Test Series which holds Tests, Chapter Test & Mock Test are provided by this academy. It provides guidance on various courses like Bank PO/Clerk, SSC CHSL/CGL, RRB, Delhi Police, Insurance Sector Jobs, etc. It has hired all the experienced all qualified applicants from top government exams of India. Video lectures, online test series, magazines in both mediums, etc, are some of the features of Vidyaguru Coaching Center in Delhi.
Delhi E-20, 2nd Floor, South Extension, Part I, Nearest Metro Station INA, Exit Gate No. 2, New Delhi, Delhi 110049
"SSC"
"Bank"
"CLAT"
"NDA"
"CDS"
"SSC- regular-15k 4month weekend-12k"
"4month,1yr-50k , Bank – 4months 15k"
"Online-Offline Test Series With 1 year validity"
"Weekly Full Length Test"
"Online Worksheets "
"Video Lectures "
"Free Books & Notes "
"Daily Classroom with Discussion"
"1 Year support for doubt and revisions "
"Monthly Magazine in English & Hindi "
1
Lorem Ipsum is simply dummy text of the printing and typesetting industry. Lorem Ipsum has been the industry's standard dummy text ever since the 1500s, when an unknown printer took a galley of type and scrambled it to make a type specimen book. It has survived not only five centuries,
Jun Tue, 2020 06:40:33am
2
Lorem Ipsum is simply dummy text of the printing and typesetting industry. Lorem Ipsum has been the industry's standard dummy text ever since the 1500s, when an unknown printer took a galley of type and scrambled it to make a type specimen book. It has survived not only five centuries,
Jun Tue, 2020 06:32:47am
Thank You