Amit Vijay Classes Jaipur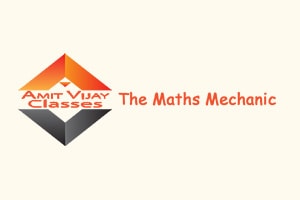 Amit Vijay Classes Jaipur
Batch Size:
20 to 30 batches (approx.)
The coaching classes were established in the year 2016 by Amit Vijay himself. He is popularly known as the "The Maths Mechanic" in the education industry. Mr. Amit Vijay is known for his maths teaching. The institute is known for its valuation towards Money and Time both. Here at the coaching center we provide excellent learning and top faculties to guide you at each level. To get complete details visit the information presented in the table below:
Jaipur Amit Vijay Coaching Classes. Vaishali Nagar - Rangoli Garden Jagdamba Nagar, jaipur - 302021
"Bank PO"
"Bank Clerk"
"SSC CGL"
"SSC CHSL"
"IBPS PO"
"RRB Assistant (IBPS)"
"Other Bank Exams"
"Banking Exam: 8,000/- to 10,000/-"
"SSC Exams: 5000/- to 8,000/-"
"Online/Offline Test Series"
"Current Affairs"
"Printed Notes"
"Books"
1
Lorem Ipsum is simply dummy text of the printing and typesetting industry. Lorem Ipsum has been the industry's standard dummy text ever since the 1500s, when an unknown printer took a galley of type and scrambled it to make a type specimen book. It has survived not only five centuries,
Jun Tue, 2020 06:40:33am
2
Lorem Ipsum is simply dummy text of the printing and typesetting industry. Lorem Ipsum has been the industry's standard dummy text ever since the 1500s, when an unknown printer took a galley of type and scrambled it to make a type specimen book. It has survived not only five centuries,
Jun Tue, 2020 06:32:47am
Thank You