A.N. Reddy Banking Coaching Centre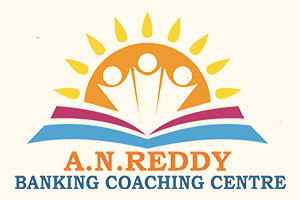 A.N. Reddy Banking Coaching Centre
The A.N. Reddy Banking Coaching Centre is dedicated to IBPS PO & Clerk, SBI PO & Clerk, and other banking exams. The faculties here are well qualified and have enough experience in giving guidance on the various competitive exams. The teaching background of the tutors here is amazing, feedback taken from the students. If you want to take admission in this coachings, then details are discussed below.
Hyderabad 301, Above RedTape Beside HP Petrol Pump BHEL X Roads, Hyd-500050
"SBI PO"
"SBI Clerk"
"IBPS PO"
"IBPS Clerk"
"Video Courses "
"Online Exam Test Series "
"Study Notes"
"Printed Notes"
1
Lorem Ipsum is simply dummy text of the printing and typesetting industry. Lorem Ipsum has been the industry's standard dummy text ever since the 1500s, when an unknown printer took a galley of type and scrambled it to make a type specimen book. It has survived not only five centuries,
Jun Tue, 2020 06:40:33am
2
Lorem Ipsum is simply dummy text of the printing and typesetting industry. Lorem Ipsum has been the industry's standard dummy text ever since the 1500s, when an unknown printer took a galley of type and scrambled it to make a type specimen book. It has survived not only five centuries,
Jun Tue, 2020 06:32:47am
Thank You