Balaji Institute Telibagh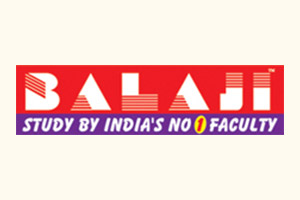 Balaji Institute Telibagh
The institute is the initiative of Mr. Ajay Dubey, the institute is the milestone in education. It is ranked among the top institutes in the competitive examination. The coaching is ranked among the top 5 institute for LMRC. The entire process from hiring of tutors to starting the batches with right candidates is marvellous. Teachers here are highly qualified and know their task very well. Also the bonding and understanding with the students is totally amazing. Any candidate will not feel any kind of pressure while studying in topic.
Lucknow "RAJRANI COMPLEX" 1st Floor, Infront of Alambagh Bus Stand, Alambagh, Lucknow-226005.
"SSC- Rs-6,9504 for 1 year"
"All course -Rs-13,000"
1
Lorem Ipsum is simply dummy text of the printing and typesetting industry. Lorem Ipsum has been the industry's standard dummy text ever since the 1500s, when an unknown printer took a galley of type and scrambled it to make a type specimen book. It has survived not only five centuries,
Jun Tue, 2020 06:40:33am
2
Lorem Ipsum is simply dummy text of the printing and typesetting industry. Lorem Ipsum has been the industry's standard dummy text ever since the 1500s, when an unknown printer took a galley of type and scrambled it to make a type specimen book. It has survived not only five centuries,
Jun Tue, 2020 06:32:47am
Thank You