Banking Services Chronicle (BSC) Academy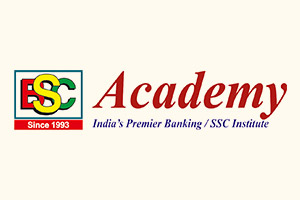 Banking Services Chronicle (BSC) Academy
The Banking Services Chronicles are abbreviated as BSC Academy by the students. It is popular in the Telangana (Hyderabad) region for its Banking Coachings. The teachers and study environment here is quite impressive. Proper doubt sessions, online courses, revision classes, etc. makes this coaching stand out in the field of banking exams. The academy is an established coaching institute and known for its success rate in the government banking exams.
Hyderabad Street No .17, 2nd Floor, Opp. HDFC Bank, Above GALAXY Cafe, Himayatnagar, Hyderabad, Telangana 500029
"Online Course: Bank PO, Bank Clerk, SSC, CAT, MAT, NDA, CTET, CDS"
"Correspondence: Bank PO, Bank Clerk"
"Online Test Series"
"Online Courses"
"Printed Notes"
"Test Series (Offline)"
1
Lorem Ipsum is simply dummy text of the printing and typesetting industry. Lorem Ipsum has been the industry's standard dummy text ever since the 1500s, when an unknown printer took a galley of type and scrambled it to make a type specimen book. It has survived not only five centuries,
Jun Tue, 2020 06:40:33am
2
Lorem Ipsum is simply dummy text of the printing and typesetting industry. Lorem Ipsum has been the industry's standard dummy text ever since the 1500s, when an unknown printer took a galley of type and scrambled it to make a type specimen book. It has survived not only five centuries,
Jun Tue, 2020 06:32:47am
Thank You