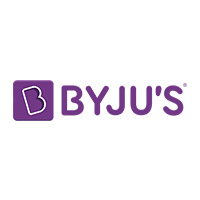 Byju's Classes
Byju's mainly known for its learning app was founded in the year 2011 by Byju Raveendran. Its headquarter is located in Bengaluru, India with 9000 employees working presently. It is the most successful venture that has crossed revenue of Rs ₹2,800 crore in this financial year 2020. The organization mainly focus on primary and high school education. Recently, it has launched its program for IAS preparing students. You can collect more details from the information given below:
Chandigarh Plot J-7, Rajiv Gandhi IT Park, Ground Floor, Chandigarh, 160101
Bangalore Tavarekere Main Road, Opp: Forum Back Gate, Venkateshwara Layout, S.G. Palya, Bengaluru, Karnataka 560029
"Class 1 to 5 Studies"
"Class 6 to 10th Studies"
"Sr. Secondary Courses"
"SSC, UPSC Exam"
"IAS Coachings"
"Rs 105000/- (10″ Tab)"
"Rs 97500/- (7″ Tab)"
"Video Classes"
"Online Test Series"
"Books"
"Free Pdf"
"Study Material"
1
Lorem Ipsum is simply dummy text of the printing and typesetting industry. Lorem Ipsum has been the industry's standard dummy text ever since the 1500s, when an unknown printer took a galley of type and scrambled it to make a type specimen book. It has survived not only five centuries,
Jun Tue, 2020 06:40:33am
2
Lorem Ipsum is simply dummy text of the printing and typesetting industry. Lorem Ipsum has been the industry's standard dummy text ever since the 1500s, when an unknown printer took a galley of type and scrambled it to make a type specimen book. It has survived not only five centuries,
Jun Tue, 2020 06:32:47am
Thank You