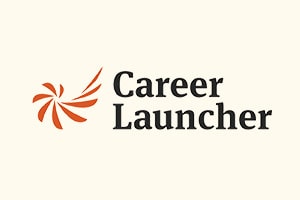 Career Launcher Coaching
Satya Narayan R is the founder of Career Launcher coaching institute. It is Asia's leading education provider to the law as well as management candidates. The founder himself is the IITian from Bangalore and known for its tremendous work in the field of education and business segment.  It has 146 branches approx. in 86 cities with approx. 50,066 students. It was founded 20 years back and its parent company is CL Educate. It offers various courses including Clat, Law, BBA, IPM, Bank, SSC, and Cat programs. If you wish to take admission into this coaching institute then check the table below:
Jaipur F-13/32, First Floor, GeejGarh Tower Near Hotel Hilton, Hawa Sadak, Geejgarh Vihar Colony, Bais Godam, Jaipur, Rajasthan, 302006
Allahabad No. 43/33, Ground Floor, Sardar Patel Marg, Civil Lines, Allahabad – 211001
Indore 4th Floor, 9, Mahatma Gandhi Rd, Near Treasure Island, South Tukoganj, Indore, Madhya Pradesh 452001
Bangalore 1st Floor Venkataramu Arcade, No 96-E,16th Main Road Near Vijayanagar Police Station Service road Vijayanagar, Bangalore
Hyderabad Flat No.101, 1st Floor, My Home Lakshmi Niwas, Opp. to Dr.Reddy labs, Ameerpet Hyderabad - 500016, Telangana.
Kanpur Chamber No. 204, Asthana Towers, Second Floor, 117H-1/383, Pandu Nagar
"Banking"
"BBA/IPM"
"Law"
"MBA"
"CRT"
"SSC"
"RBI (Grade B)"
"NEET"
"CAT"
"1,500 to 60,000/- (course wise)"
"Test Series"
"Mock Test"
"Study Material"
"Well Maintained Notes"
"Study Material"
"Offline Test Series"
1
Lorem Ipsum is simply dummy text of the printing and typesetting industry. Lorem Ipsum has been the industry's standard dummy text ever since the 1500s, when an unknown printer took a galley of type and scrambled it to make a type specimen book. It has survived not only five centuries,
Jun Tue, 2020 06:40:33am
2
Lorem Ipsum is simply dummy text of the printing and typesetting industry. Lorem Ipsum has been the industry's standard dummy text ever since the 1500s, when an unknown printer took a galley of type and scrambled it to make a type specimen book. It has survived not only five centuries,
Jun Tue, 2020 06:32:47am
Thank You