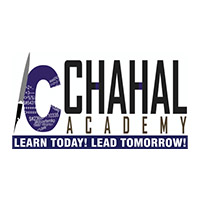 Chahal Academy
The coaching institute has 18 branches all over India and is going to introduce 8 new branches soon. The fee structure, faculties, and study background are some of the top features that this coaching institute offers. During the pandemic time, the coaching institute has started providing online coaching for IAS exam at just Rs 25,000/- only. The coaching institute aims at providing maximum education at an affordable fee. Any student who is willing to take benefit of learning can check the details given below:
Chandigarh Chahal Academy, Chandigarh Centre S.C.O 223, Above Chandigarh University Office, Sector 36-D, Chandigarh - 160036
Ghaziabad Ghaziabad
"UPSC/IAS"
"IBPS"
"SSC"
"GPSC"
"1 Year Batch: Rs 65,000/-"
"2 Year Batch: Rs 85,000/-"
"3 Year Batch: Rs 1,05,000"
"Unlimited Batch: Rs 1,25,000/-"
"UPSC Prelims Test Series"
"Mock Test"
"NCERT Series"
"UPSC Past Papers"
"Trend Analysis"
"Books & Study Material"
1
Lorem Ipsum is simply dummy text of the printing and typesetting industry. Lorem Ipsum has been the industry's standard dummy text ever since the 1500s, when an unknown printer took a galley of type and scrambled it to make a type specimen book. It has survived not only five centuries,
Jun Tue, 2020 06:40:33am
2
Lorem Ipsum is simply dummy text of the printing and typesetting industry. Lorem Ipsum has been the industry's standard dummy text ever since the 1500s, when an unknown printer took a galley of type and scrambled it to make a type specimen book. It has survived not only five centuries,
Jun Tue, 2020 06:32:47am
Thank You