Dev Classes Ghaziabad for IAS, JEE & Other Exams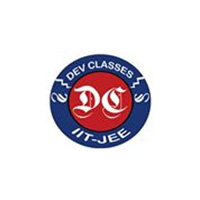 Dev Classes Ghaziabad for IAS, JEE & Other Exams
Dev Classes in Ghaziabad is well-known coaching among students. It gives special coaching to Engineering, IAS, SSC, and other exams. An applicant if want to ask for demo sessions then coaching is available. The coaching institute is running since November 2004 and has provided deserving candidates for so many govt. & semi-government department.
Ghaziabad DEV CLASSES COACHING INSTITUTE, A-43 A , FIRST FLOOR, PATEL NAGAR-II, NEAR NEW BUS STAND, GHAZIABAD-201001
"JEE"
"IAS"
"Crash Course"
"JEE Advance"
"30,000/- (and above approx.)"
"Offline Test Series"
"Test Books"
"OfflineNotes"
"Printed books"
"Study material "
1
Lorem Ipsum is simply dummy text of the printing and typesetting industry. Lorem Ipsum has been the industry's standard dummy text ever since the 1500s, when an unknown printer took a galley of type and scrambled it to make a type specimen book. It has survived not only five centuries,
Jun Tue, 2020 06:40:33am
2
Lorem Ipsum is simply dummy text of the printing and typesetting industry. Lorem Ipsum has been the industry's standard dummy text ever since the 1500s, when an unknown printer took a galley of type and scrambled it to make a type specimen book. It has survived not only five centuries,
Jun Tue, 2020 06:32:47am
Thank You