Engineers Academy – Coaching Institute for All Type Engineering Exam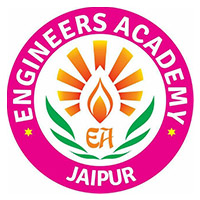 Engineers Academy – Coaching Institute for All Type Engineering Exam
Engineers Academy (EA) is a pioneer coaching institute operating from 15 places in India. It is the ultimate destination for having a thorough knowledge of any Engineering Exams. The coaching institute deals with giving information on GATE, SSC-JE, RRB-JE, UPSC ESE, IES, and other engineering exams. Here the teachers deliver quality education and have produced so many government servants. Any applicant who wishes to participate in any engineering exam, then he/she should check the details:
Delhi 100-101-102 Ram Nagar, Bambala Puliya, Tonk Road, Pratap Nagar, Jaipur 302033
"ESE"
"IES"
"IRMS"
"PSUs"
"GATE"
"SSC-JE"
"AE-JE"
"Mock Test"
"Test Series (Offline/Online)"
"Classroom Notes"
"e-Books"
1
Lorem Ipsum is simply dummy text of the printing and typesetting industry. Lorem Ipsum has been the industry's standard dummy text ever since the 1500s, when an unknown printer took a galley of type and scrambled it to make a type specimen book. It has survived not only five centuries,
Jun Tue, 2020 06:40:33am
2
Lorem Ipsum is simply dummy text of the printing and typesetting industry. Lorem Ipsum has been the industry's standard dummy text ever since the 1500s, when an unknown printer took a galley of type and scrambled it to make a type specimen book. It has survived not only five centuries,
Jun Tue, 2020 06:32:47am
Thank You