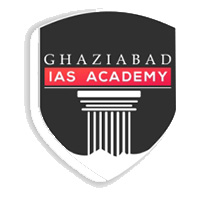 Ghaziabad IAS Academy
Ghaziabad IAS Academy is the only coaching purely dedicated to the UPSC Exams. It includes Civil Services, CDS, NDA, Crash Course, and other exams. You can ask for faculty help any time, can watch online tutorials (uploaded same as of classroom sessions). Students can ask for demo sessions and look forward to Scholarships and fee concessions options (for the financially unstable candidates).
Ghaziabad B-8, Plot No. 330, Near Vaishali Metro Station, Sector-4, Vaishali, Ghaziabad, Uttar Pradesh 201012
"IAS"
"UPSC Crash Course"
"Classroom Program"
"Guidance Program"
"Online Classes"
"NCERT e-Books"
"Strategy Sessions"
1
Lorem Ipsum is simply dummy text of the printing and typesetting industry. Lorem Ipsum has been the industry's standard dummy text ever since the 1500s, when an unknown printer took a galley of type and scrambled it to make a type specimen book. It has survived not only five centuries,
Jun Tue, 2020 06:40:33am
2
Lorem Ipsum is simply dummy text of the printing and typesetting industry. Lorem Ipsum has been the industry's standard dummy text ever since the 1500s, when an unknown printer took a galley of type and scrambled it to make a type specimen book. It has survived not only five centuries,
Jun Tue, 2020 06:32:47am
Thank You