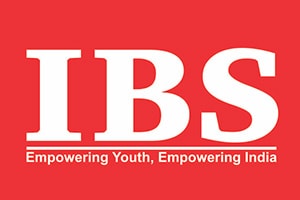 IBS Coaching Institute
The academy is located in Delhi, Chandigarh, Bangalore & other prominent cities and known for its work in the education sector. It has given many government employees to the state or central govt. The main selections of students are from SSC, Bank, RBI, SBI PO, Defence, State Govt, TET, UGC NET, etc. Any aspirant who is looking for getting government job then he/she should give a try to the IBS Institutes in prominent cities of India.
Chandigarh Chandigarh-15: Sco 72-73, Top Floor, Sector- 15D Chandigarh-34: Sco 134-136, top floor, Sector 34 A
Bangalore No:231, Baba Sabarapalya Near Check Post, Next HP Petrol Bunk, Mysore Road, Kengeri, 560060
Delhi 45-46, Gurunanakpura, Near Nirman Vihar Metro Station, Laxmi Nagar, New Delhi.
"SSC 14,000 (Installment) and 12,000(One time) for 4 to 5 month"
"Online Test Series "
"Mock Test"
"Weekly Updates"
"Online Book, Notes"
"Magazines"
"Video courses "
1
Lorem Ipsum is simply dummy text of the printing and typesetting industry. Lorem Ipsum has been the industry's standard dummy text ever since the 1500s, when an unknown printer took a galley of type and scrambled it to make a type specimen book. It has survived not only five centuries,
Jun Tue, 2020 06:40:33am
2
Lorem Ipsum is simply dummy text of the printing and typesetting industry. Lorem Ipsum has been the industry's standard dummy text ever since the 1500s, when an unknown printer took a galley of type and scrambled it to make a type specimen book. It has survived not only five centuries,
Jun Tue, 2020 06:32:47am
Thank You