IES Master: Coaching Classes for UPSC ESE, SSC JE, RRB JE, GATE & PSU Exams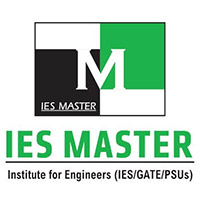 IES Master: Coaching Classes for UPSC ESE, SSC JE, RRB JE, GATE & PSU Exams
IES Master was the basic thought of Mr. Kanchan Kumar Thakur, an IIT Roorkee alumnus, and an Ex-IES Officer. The coaching institute was established in the year 2011. It has gained its popularity among student due to its unique teaching styles and preparation methodology. It has given many government servants in the ESE, IES & other engineering services. A student can gain any information on any Engineering Exam from the details given below:
Delhi F-126, Katwaria Sarai, New Delhi, 110016
"UPSC ESE"
"UPSC IES"
"GATE"
"PSUs"
"ESE+GATE+PSU (Regular for 1 Year): Rs 91,500/-"
"GATE (1 Year Regular): Rs 80,500/-"
"1 Year Classroom Program"
"Genius Batch"
"SSC JE"
"RRB JE"
"Online Test Series"
"Scholarship Test"
1
Lorem Ipsum is simply dummy text of the printing and typesetting industry. Lorem Ipsum has been the industry's standard dummy text ever since the 1500s, when an unknown printer took a galley of type and scrambled it to make a type specimen book. It has survived not only five centuries,
Jun Tue, 2020 06:40:33am
2
Lorem Ipsum is simply dummy text of the printing and typesetting industry. Lorem Ipsum has been the industry's standard dummy text ever since the 1500s, when an unknown printer took a galley of type and scrambled it to make a type specimen book. It has survived not only five centuries,
Jun Tue, 2020 06:32:47am
Thank You