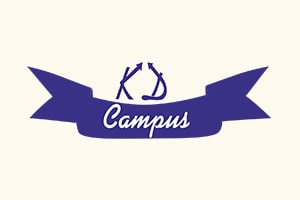 KD Campus Pvt Ltd
Ms. Neetu Singh is the founder and director of KD Campus Pvt Ltd. She established the coaching institute in the memory of his father Late KD Singh. It is known for its guidance for many entrances as well as competitive exams like SSC, Bank PO, SSC JE, IBPS SO, Airforce, SSC CGL, SSC CHSL, Meditech foundation courses, State Police Exam, Clat, LLB, etc.  The headquarter of KD Campus is located in Delhi and it has 32 branches across India. In jaipur, it is located near gopalpura bypass. The coaching institute is also running a mobile application to aid students at every step. If you want to take admission then read the details given below:
Delhi 1997, Outram Lane, Mukherjee Nagar, New Delhi, Delhi 110009
Jaipur Plot No. 1-A, Triveni Nagar, Near Petrol Pump, Gopalpura Bypass, Jaipur, Rajasthan, 302018
Lucknow 533/1K,GROUND FLOOR ,AKHILESHWAR TOWER KAPOORTHALA CHAURAHA LUCKNOW
"SSC"
"Bank PO"
"SSC JE"
"IBPS SO"
"Airforce"
"SSC CGL"
"SSC CHSL"
"Meditech Foundation Course"
"State Police Exams"
"15,000 to 20,000/- (course wise)"
"Online Lectures"
"Online Mocks"
"Study Material"
"Printed Notes"
"Booklets"
"Offline Test Series "
1
Lorem Ipsum is simply dummy text of the printing and typesetting industry. Lorem Ipsum has been the industry's standard dummy text ever since the 1500s, when an unknown printer took a galley of type and scrambled it to make a type specimen book. It has survived not only five centuries,
Jun Tue, 2020 06:40:33am
2
Lorem Ipsum is simply dummy text of the printing and typesetting industry. Lorem Ipsum has been the industry's standard dummy text ever since the 1500s, when an unknown printer took a galley of type and scrambled it to make a type specimen book. It has survived not only five centuries,
Jun Tue, 2020 06:32:47am
Thank You