Mahendra's Educational Private Limited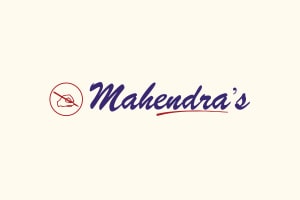 Mahendra's Educational Private Limited
This is the oldest institute which was founded in 1994. It is best known for its Banking Classes for IBPS mainly. It also gives coachings for SSC, Bank PO, RBI Grade B, LIC Assistant, etc. courses. The institutes are being held by Mr. N.K. Jain. There are approx. 210 branches in 117 cities of 22 states of India.  According to the student reviews, it has become the popular choice for making preparations of Bank PO, Clerk, LIC AAO & other prominent exams. If you are one of the students, who wish to check more details about Mahendra then check the table given below:
Jaipur 202 Ganga Height, 2nd Floor Tonk Road, Opp. Kailash Tower, Lalkothi, Jaipur, Rajasthan 302015
Delhi B 40, Guru Nanak Pura, Near Maharaja Banquet Hall, Laxmi Nagar, New Delhi, Delhi 110092
Allahabad 124C/C, Ashirwad Bhawan, Tej Bahadur Sapru Marg, Civil Lines, Allahabad
Indore Akashdeep Complex, 2, LG, Sapna Sangeeta Rd, Below Touchtale Office, Snehnagar, Indore, Madhya Pradesh 452001
Bangalore 178/5, Lakshmi Chambers, 8Th "F" Main, Above Abhushan Jewellers, 3Rd Block, Jaynagar, Jayanagar East, Jaya Nagar 1St Block, Jayanagar, Bangalore, 560011
Hyderabad Sai Surya Tata Tower 3Rd Floor, Above South Indian Bank, Near Maitrivanam Building Ameerpet, Srinivasa Nagar West, Hyderabad, 500016
Kanpur Bhadauria Building, 117/N1, Rani Ganj, Kakadeo, Kanpur, Uttar Pradesh 208025
"RBI Grade B"
"Probationary officer"
"Bank clerks"
"LIC Assistant Administrative Officer"
"LIC assistance course"
"SSC (Combined Preliminary Exam for Clerk)"
"Railway Assistant Station Master"
"Personality development & Interview Classes"
"Card System: "
"1. Genetic Silver"
"2. Silver Plus"
"3. Bronze"
"4. SSC Sunday"
"5. SSC Weekend"
"Bank PO Test Series"
"Online -Offline Test Series,"
"Monthly Current Affairs Magazines"
"Study Materials,"
"Online -Offline Test Series,"
"Monthly Current Affairs Magazines"
1
Lorem Ipsum is simply dummy text of the printing and typesetting industry. Lorem Ipsum has been the industry's standard dummy text ever since the 1500s, when an unknown printer took a galley of type and scrambled it to make a type specimen book. It has survived not only five centuries,
Jun Tue, 2020 06:40:33am
2
Lorem Ipsum is simply dummy text of the printing and typesetting industry. Lorem Ipsum has been the industry's standard dummy text ever since the 1500s, when an unknown printer took a galley of type and scrambled it to make a type specimen book. It has survived not only five centuries,
Jun Tue, 2020 06:32:47am
Thank You