National School of Banking (NSB)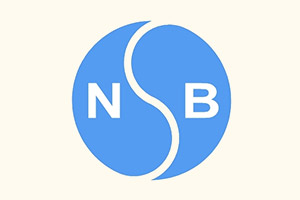 National School of Banking (NSB)
NSB is actively providing banking guidance since 1978 to the applicants seeking government jobs in banking sector. The department was governed by Late Shri E.K. Thakur and now headed by the team and spouse. It is the prominent coachings in Hyderabad providing coachings for various banks exams like IBPS, SBI, RBI, etc. The organization is specialized in CRP and RRB recruitment process. Any student who is seeking admission may refer to the details given below:
Hyderabad Flat No. 103, 1st Floor, Delta Chambers, Near Kakatiya Delux Mess Lane, Adjacent To Chennai Shopping Mall, Ameerpet, Hyderabad, Telangana 500016
"IBPS Clerk"
"SBI Clerk"
"IBPS PO"
"SBI PO"
"RBI"
"Rs 10,000/- to Rs 20,000"
"Test Series (Offline)"
"Online Test Series "
"Printed Notes"
"Study Material"
1
Lorem Ipsum is simply dummy text of the printing and typesetting industry. Lorem Ipsum has been the industry's standard dummy text ever since the 1500s, when an unknown printer took a galley of type and scrambled it to make a type specimen book. It has survived not only five centuries,
Jun Tue, 2020 06:40:33am
2
Lorem Ipsum is simply dummy text of the printing and typesetting industry. Lorem Ipsum has been the industry's standard dummy text ever since the 1500s, when an unknown printer took a galley of type and scrambled it to make a type specimen book. It has survived not only five centuries,
Jun Tue, 2020 06:32:47am
Thank You