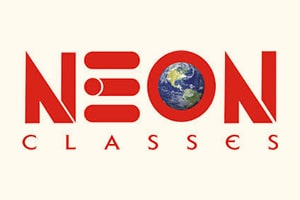 Neon Classes in jaipur
Batch Size:
30 to 40 (approx.)
Neon classes are located in the gopalpura area of Jaipur. It was founded in the year 2012 by Manisha Bansal (director of neon classes). The coaching is best known for its preparation for ssc exams. The coaching institute holds 7000+ happy students and 22 books published under the name of neon classes. There are 43 certified teachers and 1723 selected students. If any applicant wish to take part in the neon coaching classes then he/she should check the details given below:
Jaipur Plot no- 21, Opposite cake world, Gopalpura Bypass Rd, Manav Ashram Colony, Jaipur, Rajasthan, 302015
"Bank"
"SSC"
"SSC-CGL"
"Bank PO"
"Bank Clerk"
"Railway"
"Weekly Test Series"
"Online Classes"
"Study Material,"
"Weekly Test Series"
"Online Classes"
1
Lorem Ipsum is simply dummy text of the printing and typesetting industry. Lorem Ipsum has been the industry's standard dummy text ever since the 1500s, when an unknown printer took a galley of type and scrambled it to make a type specimen book. It has survived not only five centuries,
Jun Tue, 2020 06:40:33am
2
Lorem Ipsum is simply dummy text of the printing and typesetting industry. Lorem Ipsum has been the industry's standard dummy text ever since the 1500s, when an unknown printer took a galley of type and scrambled it to make a type specimen book. It has survived not only five centuries,
Jun Tue, 2020 06:32:47am
Thank You