Paramount Coaching Center Private Limited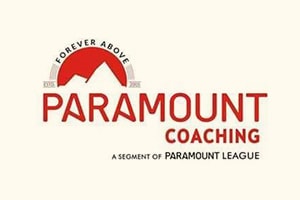 Paramount Coaching Center Private Limited
The paramount coaching center pvt ltd came into existence in the year 2006 with a batch of 25 students. The main aim of the institute was to provide quality education and get the maximum selection of the students in govt department and ministries of India.  It is best known for coachings for SSC Examination like SSC CHSL, SSC CGL, SSC JE, SSC MTS, SBI Clerk, IBPS Clerk, RBI Assistant, SBI SO, Bank PO, etc. If you want to make the preparation for SSC exams then this coaching institute if the most favorable choice out of all. You can check the below table for more details:
Delhi C5/209 Guru Nanak Pura Laxmi Nagar Near Niramn Vihar Metro Station, New Delhi, Delhi 110092
Jaipur SB-107B, Bapunagar, University Mod, Opp. Nagar Nigam, Tonk Road, Jaipur - 302016.
Chandigarh SCO No. 23,24,25, 4th Floor, Delhi Road, Sector 34, Near Old Passport Office, Chandigarh, 160022
Lucknow HIG-5, 1st & 2nd Floor, Infront of Radhey Lal Sweets, Aliganj, Lucknow, (U.P.) 226024
Kanpur Paramount Coaching Centre, 117/244, Avon Market, Near Gupta Sweets, Kakadeo, Kanpur-208025
"SSC MTS"
"SSC CHSL"
"SSC CGL"
"SSC JE"
"IBPS Clerk"
"SBI Clerk"
"RBI Assistant"
"Bank PO"
"SBI SO"
"10,000 to 14,000/- (course wise)"
"Mock Test"
"Notes"
"Offline Test Series"
"Printed Notes"
"Notebooks"
1
Lorem Ipsum is simply dummy text of the printing and typesetting industry. Lorem Ipsum has been the industry's standard dummy text ever since the 1500s, when an unknown printer took a galley of type and scrambled it to make a type specimen book. It has survived not only five centuries,
Jun Tue, 2020 06:40:33am
2
Lorem Ipsum is simply dummy text of the printing and typesetting industry. Lorem Ipsum has been the industry's standard dummy text ever since the 1500s, when an unknown printer took a galley of type and scrambled it to make a type specimen book. It has survived not only five centuries,
Jun Tue, 2020 06:32:47am
Thank You