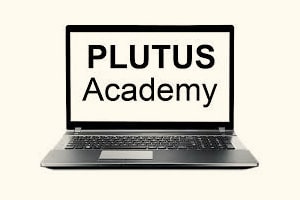 Plutus Academy
This is the best place for making preparations for SSC ,Banks & other big exams like IAS. This institution is known for its amazing faculties and exceptional study patterns. This coaching institute has spreaded its branches in many cities across India. It holds a very good batch size with highly qualified and experienced faculties.
Delhi Basement C59 Noida opposite to Priyagold Building gate, Sector 2, Pocket I, Noida, Uttar Pradesh 201301
Jaipur 1, 1227, Surya Market, Sector 1, Malviya Nagar, Jaipur, Rajasthan 302017
Chandigarh Online Classes
Lucknow Online Classes
Bangalore Lucky Paradise, 2nd floor, 46, 8th F Main Road, 22nd Cross, 3rd, Block, Opp. ICICI Bank, Jayanagar, Bengaluru, Karnataka
Ghaziabad Online Classes
"IAS Mains Program"
"Combo IAS program"
"SSC"
"Bank"
"1,50,000 + GST (Admission After test of 6th to 12th NCERT)"
"SSC – 15080 including GST"
"Bank – 11900 (Including GST)"
"Bank+SSC-18260 (including All Taxes)"
"Other Exam Fees- Depends upon the course"
"Weekly Test"
"Online Class"
"Online Test Series"
"Online Books"
"Weekly Test"
"Online Class"
1
Lorem Ipsum is simply dummy text of the printing and typesetting industry. Lorem Ipsum has been the industry's standard dummy text ever since the 1500s, when an unknown printer took a galley of type and scrambled it to make a type specimen book. It has survived not only five centuries,
Jun Tue, 2020 06:40:33am
2
Lorem Ipsum is simply dummy text of the printing and typesetting industry. Lorem Ipsum has been the industry's standard dummy text ever since the 1500s, when an unknown printer took a galley of type and scrambled it to make a type specimen book. It has survived not only five centuries,
Jun Tue, 2020 06:32:47am
Thank You