Power Mind Institute in Jaipur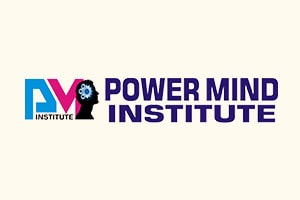 Power Mind Institute in Jaipur
Batch Size:
25 to 30 batches (approx.)
The institute is located in the gopalpura area of jaipur. The coaching institute is known for its Combined Graduate Level (CGL) exam preparations. Institute is driven by NET qualified members and specialists in the competitive or entrance exams.  The coaching institute is best known for its faculties and courses it offers. It gives coachings to SSC, Bank, Railway, Other courses. The applicants can check the course wise admission fees and tenure of preparation from the official website or from the details given below:
Jaipur Vijay Tower, Triveni Chouraha Gopalpura Bypass, Jaipur - 302018
"SSC"
"Bank"
"SSC CGL"
"Bank PO"
"Bank Clerk "
"Railway "
"Other State Exams "
"New Students: 12,000/- "
"Old Students: 10,000/-"
"Free Online Test Series "
"Online classes"
"Videos "
"Lectures"
1
Lorem Ipsum is simply dummy text of the printing and typesetting industry. Lorem Ipsum has been the industry's standard dummy text ever since the 1500s, when an unknown printer took a galley of type and scrambled it to make a type specimen book. It has survived not only five centuries,
Jun Tue, 2020 06:40:33am
2
Lorem Ipsum is simply dummy text of the printing and typesetting industry. Lorem Ipsum has been the industry's standard dummy text ever since the 1500s, when an unknown printer took a galley of type and scrambled it to make a type specimen book. It has survived not only five centuries,
Jun Tue, 2020 06:32:47am
Thank You