Prasad's Banking SSC & CDS Coaching Institute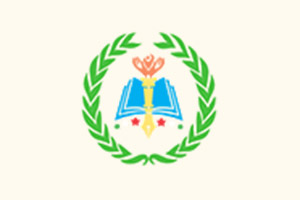 Prasad's Banking SSC & CDS Coaching Institute
Prasad's Banking SSC & CDS Coaching Institute is the pioneer academy if you are looking for the best guidance on SSC, Banking, CDS, & other examinations. They offer many prominent courses like Railway NTPC, SSC MTS, CHSL, Bank PO, SBI PO, ALP-Technician, etc. It offers quality teaching with a pocket-friendly study environment. The facilities here are super-talented and professional which helps students nurture in the right direction. If you want to get more details about the faculties, location, batch size, etc. then visit the details indicated here:
Bangalore Ground floor 97, 2A, 1st Cross Rd, Ramanjaneya Layout, Aswath Nagar, Marathahalli, Bengaluru, Karnataka 560037
"Banking & Insurance "
"SSC"
"Defence "
"PGCET Karnataka"
"Banking: Rs 7300/- to 13000/-"
"SSC: Rs 9300/- to Rs 15000/- "
"Railways: Rs 8000/- to Rs 13,300/-"
"Package (SSC, Bank, Railways): Rs 11300 to Rs 16000"
"Live Classes"
"Online Courses"
1
Lorem Ipsum is simply dummy text of the printing and typesetting industry. Lorem Ipsum has been the industry's standard dummy text ever since the 1500s, when an unknown printer took a galley of type and scrambled it to make a type specimen book. It has survived not only five centuries,
Jun Tue, 2020 06:40:33am
2
Lorem Ipsum is simply dummy text of the printing and typesetting industry. Lorem Ipsum has been the industry's standard dummy text ever since the 1500s, when an unknown printer took a galley of type and scrambled it to make a type specimen book. It has survived not only five centuries,
Jun Tue, 2020 06:32:47am
Thank You