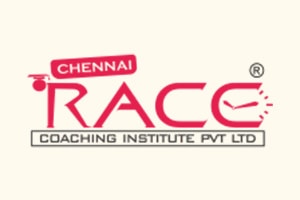 Race Academy
Race coaching institute has its two branches in Bengaluru i.e. Kudlu Gate and Jaya Nagar. It is an ISO certified institute which was set-up in 2012. It offers coachings mainly for SSC, TNPSC, Bank examinations. Due to wide spread of COVID-19, it is offering online classes to its enrolled and fresh students.You can enroll for both online or offline or both courses. The fee for these competition exams is also nominal. You can prepare for TNPSC (All Group), SSC CGL, CHSL, Railways, Bank PO, SBI PO & other exams. If you want to enquire more details then read below:
Chandigarh S.C.O. 131 – 132, Juneja Building, Sector 17-C, Chandigarh, 160017
Bangalore 232/19, 9th Main Road, 3rd Block, Jaya Nagar East, Bengaluru, Karnataka – 560011
Hyderabad 4th Floor,V.V.Complex, Beside Kalaniketan, Chaitanyapuri 'X' Roads,Dilsukhnagar, Hyderabad,Telangana
"Test series Offline "
"Online Mock Exams"
"Online test Series"
"Class notes, Test series Offline "
"Online Books"
1
Lorem Ipsum is simply dummy text of the printing and typesetting industry. Lorem Ipsum has been the industry's standard dummy text ever since the 1500s, when an unknown printer took a galley of type and scrambled it to make a type specimen book. It has survived not only five centuries,
Jun Tue, 2020 06:40:33am
2
Lorem Ipsum is simply dummy text of the printing and typesetting industry. Lorem Ipsum has been the industry's standard dummy text ever since the 1500s, when an unknown printer took a galley of type and scrambled it to make a type specimen book. It has survived not only five centuries,
Jun Tue, 2020 06:32:47am
Thank You