Rahul IAS Academy: Coaching for IAS, PCS, CLAT, APO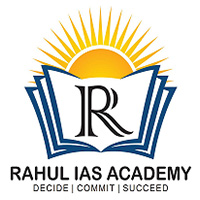 Rahul IAS Academy: Coaching for IAS, PCS, CLAT, APO
Rahul IAS Academy is popularly known for its IAS Coaching in Saharanpur & Ghaziabad. The coaching gives guidance on IAS, PCS, CLAT, APO & other prominent exams. Students can ask for various details like Demo Classes, Fee Concessions, Scholarships, etc. We have shared a quick description about this coaching here. Read all the details carefully.
Ghaziabad 1st floor, Sector 2C/256, Opposite Mewar Institute, Vasundhara Ghaziabad (U.P) Pincode :- 201012
"Offline Tutorials"
"Offline Assesement"
"Printed"
"Classroom Sessions"
"Study Notes"
1
Lorem Ipsum is simply dummy text of the printing and typesetting industry. Lorem Ipsum has been the industry's standard dummy text ever since the 1500s, when an unknown printer took a galley of type and scrambled it to make a type specimen book. It has survived not only five centuries,
Jun Tue, 2020 06:40:33am
2
Lorem Ipsum is simply dummy text of the printing and typesetting industry. Lorem Ipsum has been the industry's standard dummy text ever since the 1500s, when an unknown printer took a galley of type and scrambled it to make a type specimen book. It has survived not only five centuries,
Jun Tue, 2020 06:32:47am
Thank You