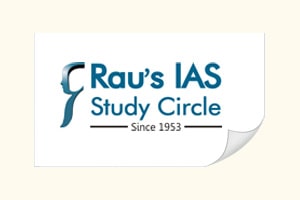 Rau's IAS Study Circle
Batch Size:
80 to 90 (approx.)
Back in the year 1953, Rau IAS Coaching Center was founded by Dr. S. Rau. Since then the coachings institute has never looked back and created history with many brilliant students.
Jaipur 3rd Floor, UDB Corporate Tower (Nawal Tower), A-1. J.L.N. Marg, Near Fortis Hospital, Jaipur – 302017
Hyderabad Flat No. 202, NCL Kaveri-I, Above Food World, Shanti Nagar, Masab Tank, Hyderabad, 500028
Bangalore AKS Plaza No 10, 2nd, Jyoti Nivas College Rd, 10 Industrial Layout, 5th Block, Koramangala, Bengaluru, Karnataka 560095
"Foundation Course"
"Targeted Course"
"Interview Guidance"
"Optional Preparation"
"General Studies (Integrated) Program: Rs 1,75,500/-"
"Optional Subjects for Main Exam: Rs 50,500/- "
"Test Series & QIP (Pre 2020): Rs 14000/- (for new batch)"
"Admission Fee (Ex-Student): Rs 7000/-"
"Full Length Test Series "
"Current Affairs "
"Comprehensive Test Series "
"Mock Test "
"Online Video"
"Video Lectures "
"Notes "
1
Lorem Ipsum is simply dummy text of the printing and typesetting industry. Lorem Ipsum has been the industry's standard dummy text ever since the 1500s, when an unknown printer took a galley of type and scrambled it to make a type specimen book. It has survived not only five centuries,
Jun Tue, 2020 06:40:33am
2
Lorem Ipsum is simply dummy text of the printing and typesetting industry. Lorem Ipsum has been the industry's standard dummy text ever since the 1500s, when an unknown printer took a galley of type and scrambled it to make a type specimen book. It has survived not only five centuries,
Jun Tue, 2020 06:32:47am
Thank You