Shankar IAS Coaching in Delhi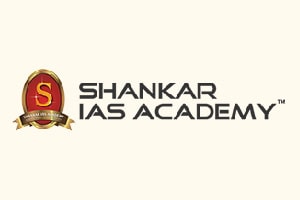 Shankar IAS Coaching in Delhi
Another big name for making preparations for the IAS Exam " Shankar IAS Academy". This coaching in Delhi gives lessons on personality tests as well. It gives the best online notes, test series and provides the foundation course for IAS Exam 2020.
Delhi Upper Ground Floor, 25, Pusa Rd, Delhi, 110060
Bangalore 1707, Service Rd, Govindaraja Nagar Ward, Govindarajanagar, Vijaya Nagar, Bengaluru - 560040
"Full IAS Course: 1,11,000 "
"IAS optional subject: 30,000"
"IAS Prelims Preparation Test Series"
"IAS Optional Preparation Test Series"
"Class Notes"
"Booklets"
"Online or Offline Test Series "
1
Lorem Ipsum is simply dummy text of the printing and typesetting industry. Lorem Ipsum has been the industry's standard dummy text ever since the 1500s, when an unknown printer took a galley of type and scrambled it to make a type specimen book. It has survived not only five centuries,
Jun Tue, 2020 06:40:33am
2
Lorem Ipsum is simply dummy text of the printing and typesetting industry. Lorem Ipsum has been the industry's standard dummy text ever since the 1500s, when an unknown printer took a galley of type and scrambled it to make a type specimen book. It has survived not only five centuries,
Jun Tue, 2020 06:32:47am
Thank You