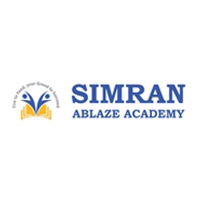 Simran Ablaze Academy
Simran Ablaze Academy, also known as the Ablaze IAS Academy was set up in 2009 with a vision to empower students for IAS Exam. Since then, it has provided educational platform to around 3000 students competing for Civil Services Exam. The department has given many brilliant students to the Central & State Government Services of India. To collect more details, read ahead.
Chandigarh SCO 224 Ist Floor, Near Post Office, Sector 36-D, Chandigarh-160036
"Rs 25000/- to Rs 150000/- (approx.)"
"Online Learning Program"
"Online Test Series"
"Study Material"
"Answer Writing "
1
Lorem Ipsum is simply dummy text of the printing and typesetting industry. Lorem Ipsum has been the industry's standard dummy text ever since the 1500s, when an unknown printer took a galley of type and scrambled it to make a type specimen book. It has survived not only five centuries,
Jun Tue, 2020 06:40:33am
2
Lorem Ipsum is simply dummy text of the printing and typesetting industry. Lorem Ipsum has been the industry's standard dummy text ever since the 1500s, when an unknown printer took a galley of type and scrambled it to make a type specimen book. It has survived not only five centuries,
Jun Tue, 2020 06:32:47am
Thank You