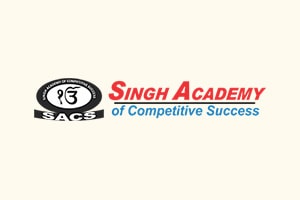 Singh Academy
According to the student review, this is among the Top SSC Coaching in Delhi. Not only SSC it covers other examination also related to the banking sector, etc. The faculties here are highly experienced and give proper attention to each applicant. The main aspect of their study pattern is using flow-charts, colored figures, etc. which are easy to keep in mind. This helps students learn complexities more easily.
Delhi 58/31, 3rd Floor, Ashok Nagar, Near Metro Station Gate No. 3, Tilak Nagar, New Delhi
"SSC CGL- 9500"
"SSC LDC/D.E.O - 9500"
"SSC Stenographer - 9500"
"BANK- 11000"
"Online & offline Test Series"
"Online & offline Test Series"
1
Lorem Ipsum is simply dummy text of the printing and typesetting industry. Lorem Ipsum has been the industry's standard dummy text ever since the 1500s, when an unknown printer took a galley of type and scrambled it to make a type specimen book. It has survived not only five centuries,
Jun Tue, 2020 06:40:33am
2
Lorem Ipsum is simply dummy text of the printing and typesetting industry. Lorem Ipsum has been the industry's standard dummy text ever since the 1500s, when an unknown printer took a galley of type and scrambled it to make a type specimen book. It has survived not only five centuries,
Jun Tue, 2020 06:32:47am
Thank You