Spardha Chaitra Coaching in Bangalore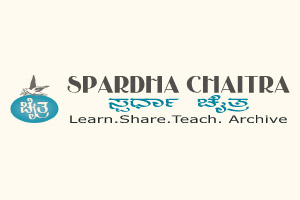 Spardha Chaitra Coaching in Bangalore
Spardha Chaitra is another pioneer institute in the field of education. In the year 2011-12, the institute has provided 23 officers in the IAS, IPS, IFS, services of India. The Director of Spardha Coaching is Mr. B.S.Vasantha Kumar. The coaching is known for its professional and skilled faculties, great study environment and 100% chances of getting a government job in India. If you want to enquire more about Spardha Chaitra Coaching Classes then visit the details below:  
3/48, 1st 'A' Main, 2nd Cross, Manuvana Bus Stop, Vijaya Nagar, Bengaluru, Karnataka-560040
"IAS"
"PSI"
"KAS"
"Banking "
"Online Courses"
"Video Tutorials "
"Magazine"
"Test Series Online & Offline "
1
Lorem Ipsum is simply dummy text of the printing and typesetting industry. Lorem Ipsum has been the industry's standard dummy text ever since the 1500s, when an unknown printer took a galley of type and scrambled it to make a type specimen book. It has survived not only five centuries,
Jun Tue, 2020 06:40:33am
2
Lorem Ipsum is simply dummy text of the printing and typesetting industry. Lorem Ipsum has been the industry's standard dummy text ever since the 1500s, when an unknown printer took a galley of type and scrambled it to make a type specimen book. It has survived not only five centuries,
Jun Tue, 2020 06:32:47am
Thank You