The Scholars Coaching Institute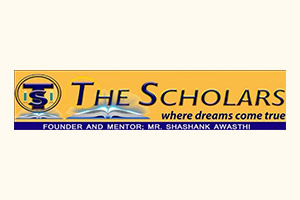 The Scholars Coaching Institute
Scholars are known for their sustainable and excellent coaching classes for competitive exams. It is included among the top coaching institutes for LMRC exam also. The faculties are retired govt officials and eminent educationist, who reserves an excellent experience in the competitive entrance exam.
Lucknow A 1 /5, Kapoorthla, Sector A, Aliganj, Lucknow, Uttar Pradesh 226024
"SSC"
"BANK"
"Railway"
"UPPCS"
"LMRC"
"Online SSC Test Series"
"Online BANK Test Series"
1
Lorem Ipsum is simply dummy text of the printing and typesetting industry. Lorem Ipsum has been the industry's standard dummy text ever since the 1500s, when an unknown printer took a galley of type and scrambled it to make a type specimen book. It has survived not only five centuries,
Jun Tue, 2020 06:40:33am
2
Lorem Ipsum is simply dummy text of the printing and typesetting industry. Lorem Ipsum has been the industry's standard dummy text ever since the 1500s, when an unknown printer took a galley of type and scrambled it to make a type specimen book. It has survived not only five centuries,
Jun Tue, 2020 06:32:47am
Thank You