T.I.M.E Coaching Institute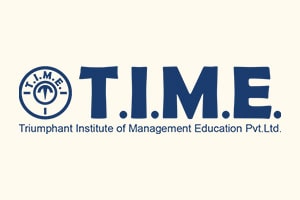 T.I.M.E Coaching Institute
Batch Size:
50 to 70 (approx.)
Mr. Thomas George was the founder of the Time Coaching Institute. It has many branches across India. It has 244 branches across India. It provides coachings for Management, Law, IBPS, SSC, GATE, etc. courses. You can also participate in its correspondence courses. Each and every detail is displayed on the official website. If you wish to take admission to TimeBank Courses then enroll now using the below-given information.
Bangalore 22/1, 46th Cross, Opposite Griha Vaibhava Showroom, Marenhalli Road, 5th Block, Jayanagar, Bengaluru.
"Management"
"Bank PO"
"SSC "
"Law"
"GATE "
"Online Workbooks"
"Test Series "
"Printed Notes"
"Assessment Sheets "
1
Lorem Ipsum is simply dummy text of the printing and typesetting industry. Lorem Ipsum has been the industry's standard dummy text ever since the 1500s, when an unknown printer took a galley of type and scrambled it to make a type specimen book. It has survived not only five centuries,
Jun Tue, 2020 06:40:33am
2
Lorem Ipsum is simply dummy text of the printing and typesetting industry. Lorem Ipsum has been the industry's standard dummy text ever since the 1500s, when an unknown printer took a galley of type and scrambled it to make a type specimen book. It has survived not only five centuries,
Jun Tue, 2020 06:32:47am
Thank You