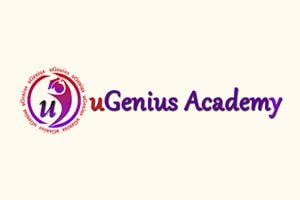 uGenius In Delhi
It is ranked 8th among the list of top bank coaching institutes in India. There are many facilities for uGenius candidates like White Boards, Projectors, Visualizers, Smart Classes, etc. The coaching institutes make a student allrounder by developing learning skills. The skills involve quick tips & tricks, preparing smart worksheets, etc.
Delhi 12, Avtar Enclave, Paschim Vihar, Opp. Metro Pillar No. 227, Near Paschim Vihar (West) Metro Station, Rohtak Road, Delhi, 110063
"SSC"
"Bank"
"Teaching "
"Management"
"Law"
"Indian Railways"
"Defence "
"bank -8500 (5 months)"
"combo: 12000"
"ssc: 8500 (5-6 months)"
"Printed Notes "
"Classroom Session"
"Weekly or Monthly Assesements "
1
Lorem Ipsum is simply dummy text of the printing and typesetting industry. Lorem Ipsum has been the industry's standard dummy text ever since the 1500s, when an unknown printer took a galley of type and scrambled it to make a type specimen book. It has survived not only five centuries,
Jun Tue, 2020 06:40:33am
2
Lorem Ipsum is simply dummy text of the printing and typesetting industry. Lorem Ipsum has been the industry's standard dummy text ever since the 1500s, when an unknown printer took a galley of type and scrambled it to make a type specimen book. It has survived not only five centuries,
Jun Tue, 2020 06:32:47am
Thank You