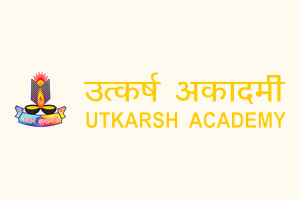 Utkarsh Academy
Utkarsh Academy is well known for its SSC, Civil Services coachings. It maintains a successful span of 30 years with 2500+ selections in Central & State Government Jobs. Along with this, 5000+ selections in SSC and Banking examination. The academy is operated by Dr. Pradeep Dixit and Mrs. Alka Dixit.  The coachings gives enough guidance on competitive exams like SSC, Banking, UPSC, etc. Any student who wants to enroll himself can collect the details from below.
Kanpur Utkarsh Academy, 112/206, Swaroop Nagar, Kanpur
"SSC CHSL"
"SSC CGL"
"IAS (Civil Services)"
"TGT/PGT"
"Rs 10,000/- to Rs 20,000/-"
"Mock Test"
"Online Test"
"Study Material"
"Printed Notes"
1
Lorem Ipsum is simply dummy text of the printing and typesetting industry. Lorem Ipsum has been the industry's standard dummy text ever since the 1500s, when an unknown printer took a galley of type and scrambled it to make a type specimen book. It has survived not only five centuries,
Jun Tue, 2020 06:40:33am
2
Lorem Ipsum is simply dummy text of the printing and typesetting industry. Lorem Ipsum has been the industry's standard dummy text ever since the 1500s, when an unknown printer took a galley of type and scrambled it to make a type specimen book. It has survived not only five centuries,
Jun Tue, 2020 06:32:47am
Thank You