Vajiram and Ravi IAS Coaching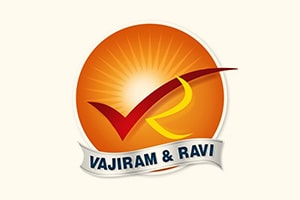 Vajiram and Ravi IAS Coaching
This is listed as the Best Coaching Institute for IAS Exam. It has 3 toppers for 2018 examination namely Kanishk Kataria, Akshat jain, Junaid Ahmad. So, what to wait for.
Delhi 9-B, Bada Bazar Marg, Old Rajinder Nagar, New Delhi, 110060
"GS program"
"Combined Program GS + optional"
"GS-Rs-1,60,000 for 9 months"
"Optional Subjects: 50,000"
"CSAT- 19000"
"Study Material"
"Test Series"
1
Lorem Ipsum is simply dummy text of the printing and typesetting industry. Lorem Ipsum has been the industry's standard dummy text ever since the 1500s, when an unknown printer took a galley of type and scrambled it to make a type specimen book. It has survived not only five centuries,
Jun Tue, 2020 06:40:33am
2
Lorem Ipsum is simply dummy text of the printing and typesetting industry. Lorem Ipsum has been the industry's standard dummy text ever since the 1500s, when an unknown printer took a galley of type and scrambled it to make a type specimen book. It has survived not only five centuries,
Jun Tue, 2020 06:32:47am
Thank You