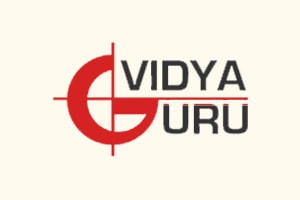 Vidya Guru
Vidyaguru coaching in Delhi is another pioneer in the education sector. It has 5 prominent branches in Delhi itself. The prominent locations include Laxmi Nagar (address & other details are given above), Karol Bagh, Rohini, Pitampura, Tilak Nagar. It is famous for its versatility. It offers a good range of classes on popular courses like Bank, SSC, LIC, Delhi Police, DMRC, DSSSB, etc.
Delhi U-197, First Floor, Vikas Marg, Veer Savarkar Block, Block A, Shakarpur, New Delhi- 110092
"SSC"
"Bank"
"CTET"
"Delhi Police"
"LIC"
"DMRC"
"CLAT"
"SSC + Bank- Regular Combined Class 11k 5 Months "
"Mock Test Series"
"Pendrive Course"
"Online Test Series "
"GK GS updates"
"Mock Test Series"
"Success Stories"
"Demo Classes "
1
Lorem Ipsum is simply dummy text of the printing and typesetting industry. Lorem Ipsum has been the industry's standard dummy text ever since the 1500s, when an unknown printer took a galley of type and scrambled it to make a type specimen book. It has survived not only five centuries,
Jun Tue, 2020 06:40:33am
2
Lorem Ipsum is simply dummy text of the printing and typesetting industry. Lorem Ipsum has been the industry's standard dummy text ever since the 1500s, when an unknown printer took a galley of type and scrambled it to make a type specimen book. It has survived not only five centuries,
Jun Tue, 2020 06:32:47am
Thank You