Vidyasagar Coaching Institute in Bangalore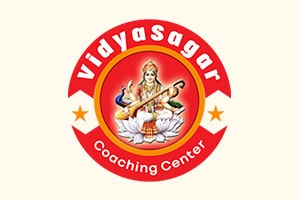 Vidyasagar Coaching Institute in Bangalore
Vidyasagar Coaching institute is located in Marathahalli Bengaluru Karnataka. This is considered as the best coaching classes for SSC, Railways and specially for Banking examinations. The institute has been running for the last 9 years and provided many talented applicants to the banking, ssc and other government units. The coaching is best for IBPS, SBI, RRB, Railways, etc. examinations. There are different different batches for different courses for which fee and faculty details are shared below:
Bangalore #15, 3rd floor, CRM Soubhagya Complex, Varthur Main Road, Opposite to Shikharam Apartment, Spice Garden Layout, Marathahalli, Bengaluru, Karnataka 560037
"Online Test Series"
"Video Tutorials "
"Notes Pdf "
"Offline Books & Syllabus"
1
Lorem Ipsum is simply dummy text of the printing and typesetting industry. Lorem Ipsum has been the industry's standard dummy text ever since the 1500s, when an unknown printer took a galley of type and scrambled it to make a type specimen book. It has survived not only five centuries,
Jun Tue, 2020 06:40:33am
2
Lorem Ipsum is simply dummy text of the printing and typesetting industry. Lorem Ipsum has been the industry's standard dummy text ever since the 1500s, when an unknown printer took a galley of type and scrambled it to make a type specimen book. It has survived not only five centuries,
Jun Tue, 2020 06:32:47am
Thank You