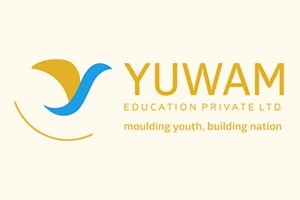 Yuwam Education Pvt Ltd
Batch Size:
30 to 60 batches (approx.)
This educational institute was founded by Mr. Paras Saklecha (Dada) keeping in mind the vision of "Moulding the Youth-Building the National. The organization was founded in 1977. The coaching is famous for IBPS/SBI PO & Clerk, RBI Officers/Assistants, SSC all exams, LIC/GIC AAO/Assistant , etc.  The coaching is famous for its excellence in Banking and SSC Exams. The faculties here provide good classroom learning and guidance to thousands of students. The headquarters is located at Lalkothi, Jaipur. Candidates who are seeking admission can check the below details
Jaipur Yuwam Education Pvt. Ltd. The Prism, Opp. New Police Head Quarter, Lalkothi, Jaipur - 302015 (Rajasthan)
"IBPS PO/ SBI PO"
"SSC 10+2"
"SSC-CGL"
"Bank PO"
"IBPS Clerk"
"RRB Assistant (IBPS)"
"Other Bank Exams"
"Banking Exam: 10,000/- to 12,000/-"
"SSC Exams: 5000/- to 10,000/-"
"Online Test Series"
"Online Books"
"Quiz"
"Current Affairs"
"Classroom lectures"
"GK Quiz"
1
Lorem Ipsum is simply dummy text of the printing and typesetting industry. Lorem Ipsum has been the industry's standard dummy text ever since the 1500s, when an unknown printer took a galley of type and scrambled it to make a type specimen book. It has survived not only five centuries,
Jun Tue, 2020 06:40:33am
2
Lorem Ipsum is simply dummy text of the printing and typesetting industry. Lorem Ipsum has been the industry's standard dummy text ever since the 1500s, when an unknown printer took a galley of type and scrambled it to make a type specimen book. It has survived not only five centuries,
Jun Tue, 2020 06:32:47am
Thank You